Pediatric Compounding

Compounding is becoming a popular solution to problems with administering medications because it allows us to prepare a medication that is unique to the specific patient. In recent years compounding has experienced a resurgence, as more and more pharmacists and physicians are realizing the benefits of compounding and the preparation of unique dosage forms. Patients and prescribers are no longer limited to the "one size fits all" medications. Customized preparations allow for removal of problem-causing additives (such as preservatives or dyes) and is also ideal for unavailable medications or combination prescriptions.


General Information:
We are an independently and locally owned retail pharmacy. There is a 24 hour turn-around time on most compounded medications. We offer delivery to local residences and businesses and also have shipping options available. We will maintain significant on-hand quantities for your most commonly prescribed formulations.

Is there a medication you wish existed or a different dosage form or strength of an already existing medication? Is there a drug that worked well for your patients but is no longer commercially available? Chances are, we could help you solve these problems and look forward to discussing this and other treatment options with you.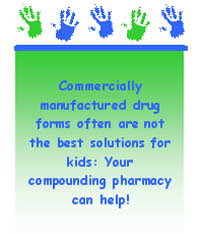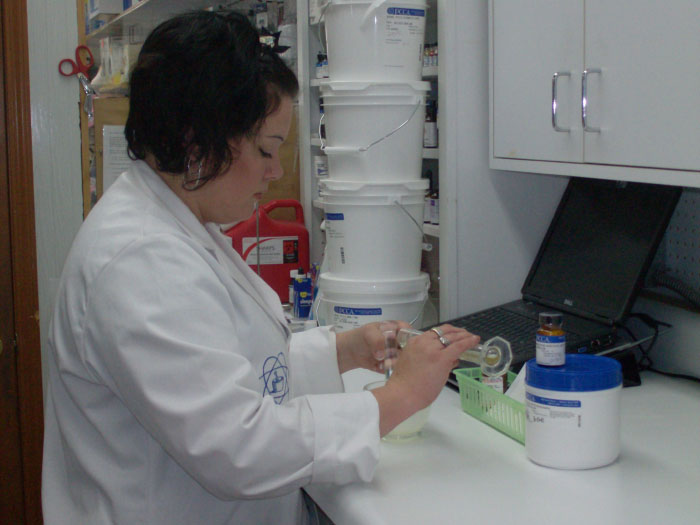 Non-Sterile Products:
We have a lab that is specifically designed for the preparation of non sterile medications such as transdermal creams or lotions, shampoos, otics, oral paste, capsules, suppositories, medicated treats, solutions and suspensions. These can all be prepared within 24 hours of ordering unless the medication has to be ordered in. As with the sterile products, these can be made on an as needed basis or can be made in bulk for office use.
Commonly Requested Pediatric Compounds
Cough/Cold:
Menthol/Eucalyptus Sorbitol Lollipop
Dextromethorphan/Menthol Sorbitol Lollipop
Tetracaine Lollipop
Nausea/Vomiting:
Ondansetron Topical Lipoderm
Ginger Roof Sorbitol Lollipop
Promethazine Topical Lipoderm
Psoriasis/Eczema:
Cyanocobalamin Topical Cream
Cyanocobalamin Topical Foam
Suspensions:
Omeprazole
Lansoprazole
Sildenafil Citrate
Ranitidine
Atomoxetine (Oil Oral Suspension)
Diaper Rash:
Nystatin/ Karaya Gum Topical Ointment
Cholestyramine Diaper Rash Ointment
Zinc Oxide/ Benzoin Compound Topical Paste
Happy Hiney
Fever:
Ibuprofen Suppository
Ibuprofen Sorbitol Lollipop
Acetaminophen Sorbitol Lollipop
Ibuprofen Transdermal Gel
Acne (Non-Antibiotic):
Niacinamide/Lipoic Acid Topical Cream
Niacinamide Acne Gel
Niacinamide/Biotin/Lipoic Acid Topical Acne Gel, Alternate
Autism:
DMPS Topical Anhydrous Lipoderm
DMSA/Emu Oil Topical Anhydrous Lipoderm
Glutathione/Emu Oil Topical Anhydrous Lipoderm
Methylcellulose Flavored Suspension Vehicle
Topical Anesthetics:
Lidocaine/Tetracaine/Epinephrine Topical Gel
Lidocaine/Tetracaine Topical Foam
Lice:
Ivermectin Topical Lotion
Aromatic Head Lice Formula
Lice Remedy, Essential Oils
Oral Effervescent Powder:
Drugs that are not stable in water or drugs that taste bad may work well in an effervescent
Ferrous Sulfate Heptahydrate